i'm tired, not sleepy. makes sense to me. that's all the counts...ask matt rausch. dirty hands.
i can't wait for tomorrow to be half over...the first half. i just want to go see my sister. geez.
everyone should listen to the postal service's album. it rocks my cock. yes it does.
i hope t bizzle doesn't hate karla...i know he doesn't. he can't. i won't allow it.
dreske...i miss talking to you online. :(
fow breaks my comouter though...so it's hard.
gummo was disturbing...ehhhhhhh. the dirty bath water. ick.
i want to watch battle royale.


also, this is my new fake boyfriend...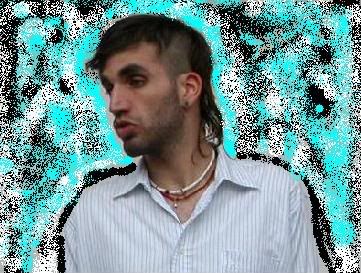 he even matches my lj.